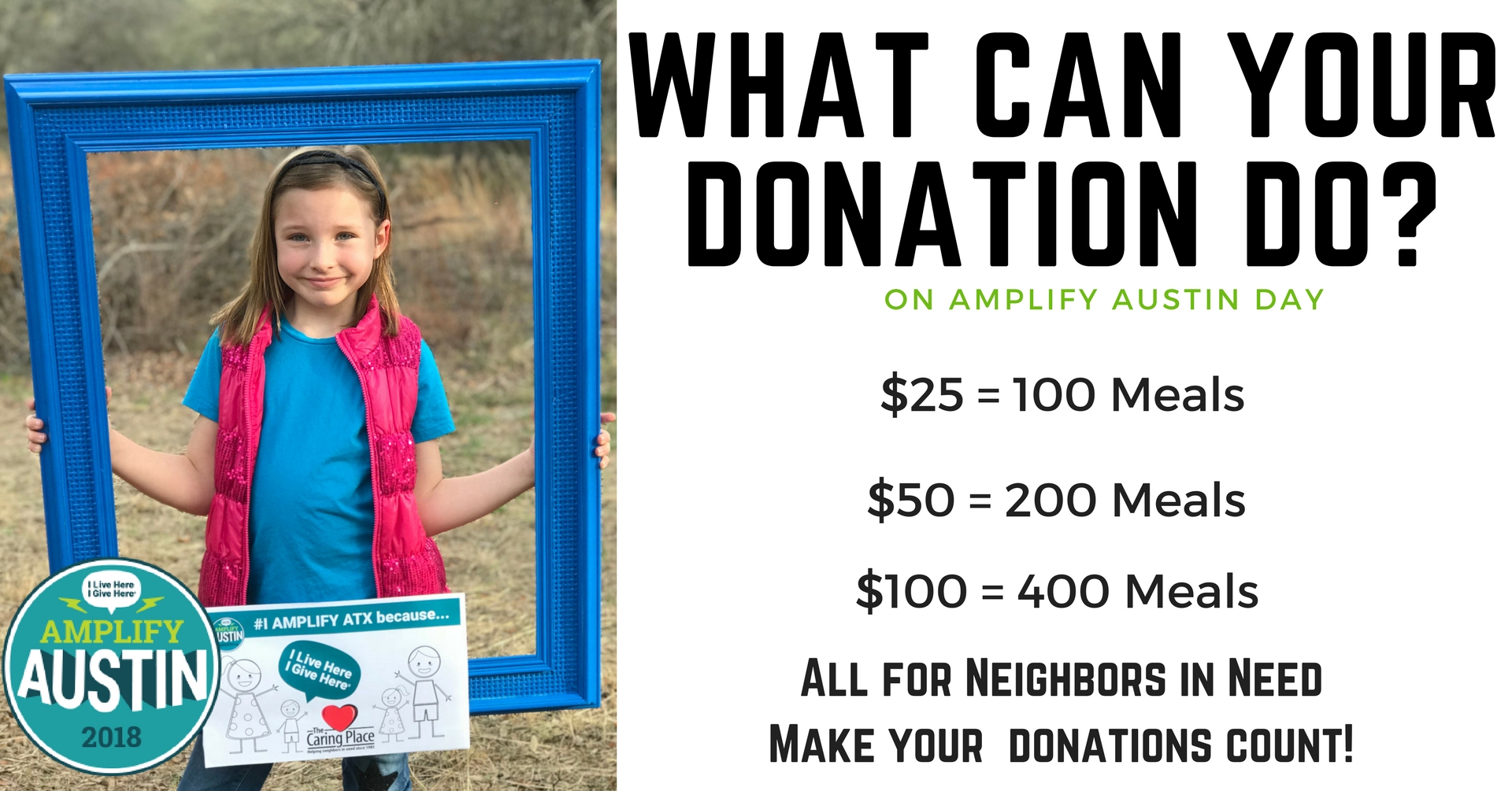 Each year The Caring Place participates in Amplify Austin!  This is a 24-hour online giving event. In 2018, this event begins on March 1st at 6pm and will last until March 2nd at 6pm.  However, you can pre-schedule your donations to The Caring Place through Amplify Austin prior to the event! 
Just head here:  https://amplifyatx.ilivehereigivehere.org/CaringPlace
In 2018, donations will be supporting our Food Pantry!  Thank you for your support!